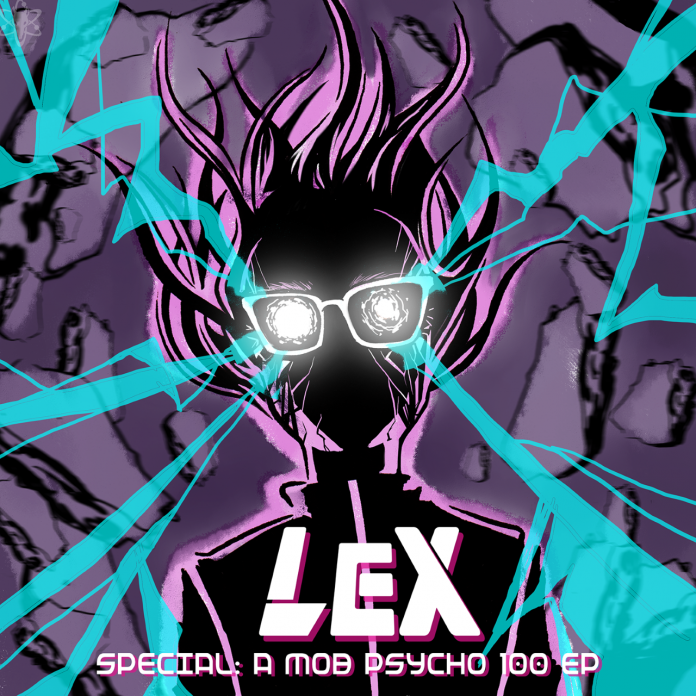 I applaud anyone who attempts to craft an entire rap project centered around a single work of fiction. On top of the common technical aspects of making a solid rap album (production, flow, lyricism, originality, etc.), the artist also has to perfectly capture the feel of the source material that inspired them. It's no easy feat to accomplish, but LEX the Lexicon Artist made it feel almost effortless with "Special: A Mob Psycho 100 EP". A quick 5-track offering, this EP was a delight to listen to from start to finish.
As the name suggests, the EP is centered around the 2016 cult classic anime, Mob Psycho 100, a coming-of-age story about an absurdly powerful, middle school-aged psychic named Shigeo "Mob" Kageyama as he deals with evil ghosts, malicious espers, a con-artist boss, and his own less than stellar popularity. LEX takes on the role of the hero of his story, dropping bars that directly retell the source material's events.
The opening track, "Self-Proclaimed Psychic," starts this album off with a bang. A bang that could only be provided by the world's best (worst) psychic, Reigen Arataka (portrayed by Schaffer the Darklord). The featured artists excellently represent both Reigen and Mob, and the beat perfectly encapsulates the feel of the sketchy business they run. The second track, "In Order to Grow Up," is a softer rap ballad that explores Mob's relationship with his younger brother, Ritsu Kageyama. Seeing the brother's relationship grow in the anime was a huge plus in the overall story. So it was great to get that same feel in the EP. It's touching and you can definitely get the feel of their familial bond.
The third track, and possibly the most conceptually interesting track, "Special," features nerdcore titan None Like Joshua and production by Otaku Gang mainstay Richie Branson. This fiery head-to-head battle rap follows one of the highlights of the source material: Mob's battle with Teru. For those who are fans of hearing fictional characters trade bars, this track is an absolute delight. The alternate take of this song by RoboRob is probably even better. The darker beat increased the tension and gave me visions of the actual battle. The fourth and final track, "Mob's Explosion," gives LEX a chance to flex and show off the true power of a psychic's rap ability at 100%. Just like how Mob is a force to be reckoned with in the psycho world, LEX proves with this track that she's a force to be reckoned with in the nerdcore world. Possibly by far my favorite track, it's rounded out by a callback to Mob Psycho 100's opening song that left me smiling like a dork.
Outside of the conceptual factor, the EP is solid on every other front as well. The beats are good and fitting for each track and its theme, with "Self-Proclaimed Psychic" and "Mob's Explosion" being the two standouts for me. From a technical standpoint, LEX performs well. The lyricism is simple and effective and feels artistically honest. Flow and delivery are slick, and the varied tempos sprinkled throughout do well in showcasing her versatility. While the first two tracks are a bit more smooth and casual in terms of tempo and feel, the latter two are rife with high-energy, upbeat raps that go absolutely hard. "Mob's Explosion", especially, has LEX experimenting with rapid fire, chopper-style, and even some triplet-syncopated raps that sound so pleasing to the ear.
All in all, "Special" is a treat for both nerdcore rap fans and fans of Mob Psycho alike. Not only is it an excellent nerdcore project, but it's a great EP in its own right. Now that season 2 is airing, I'm honestly hoping that there will be a part two of this.
OVERALL SCORE: 9/10
You can hear her full album by using the player below. Please follow LEX The Lexicon on Twitter @lextheconartist and on Facebook by click here. Let us know in the comments below what you think of her album.