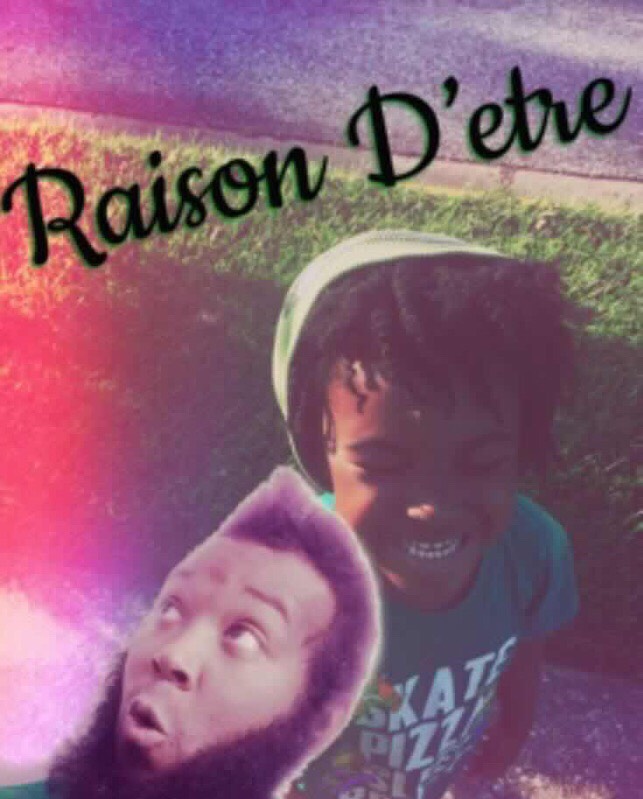 I know it's a little late fans with my latest review but due to some unforeseen events I had to take a step back for a minute but I am back and ready to give you the run down on the latest album I have come across for Geek-E. Today's review is from an artist named Jhonny Allen West. His new album is titled Raison D'etre and if my French isn't off, that translates into "the most important reason or purpose for someone or something's existence." Let's get into it.
I honestly did not know what to expect when listening to Jhonny, but what I heard literally blew me away. I love when an emcee has a nice mellow style that gives me a sense of the even flow. There was a nice contrast and balance in this album. It gives just what you need to fill your auditory senses to an equilibrium that leaves you content and relaxed. Mr. West definitely has a genuine flare with his bars and it gives me a nostalgic feeling when listening to his music. I felt like I was listening to Dead Prez and Akua Naru. My mind was definitely elevated to a higher plane of consciousness that transcended the barriers of space and time itself.
The delivery in the bars being spit by Jhonny are the audio equivalent of Courvoisier VSOP: Just smooth like silk with a nice bite back that stirs the fires in your lower belly. The soulful tunes has an old school hip hop feel to it. This artist brings the r&b, blues, jazz, funk, bass and feel good vibe that I used to listen to back in the day when I could actually understand what rappers were saying in their music. More importantly, Jhonny tells a story in each track that has dynamic impact.
I thought I was hit with a haymaker by Deonte Wilder after listening to this album though what really impressed me is how this talented emcee builds up his lyrical crescendo. I loved the Track 1 Mo Chance featuring Teelonius Monk. This was definitely a feel good track that will have you on the dance floor. The next track that truly impressed me was Raison D'etre/Grand Finale. It just had all the elements of a closing track that the artist put his all into it.
I have to say Raison D'etre lives up to its name with gusto. All I can say is bravissimo maestro! I definitely have high expectations for this album and for the rating on this one I give it a 9 out of 10. Raison D'etre is definitely praise worthy and worth the listen.
You can follow Jhony Allen West on Twitter @JhonyAllenWest and on Facebook by clicking here. Let us know what you think in the comments below.