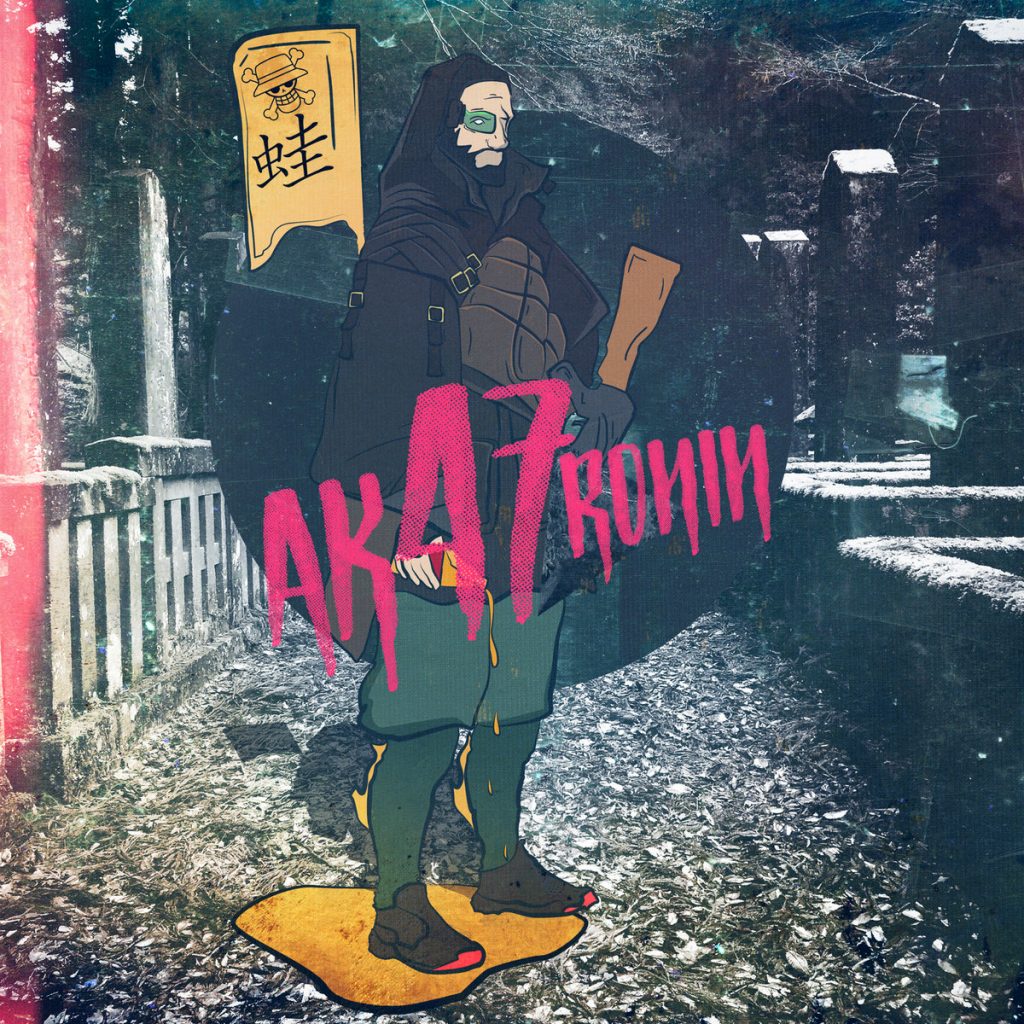 I just had a chance to listen to Ish1da's new album AK-47 Ronin and true to the name of AK47 and Ronin, it is definitely chopping it up on the M-I-C! The bars that Ish is spitting come out like hot lead with the sharpness and precision of a katana, slashing into an opponent and flicking the blood off to clean the blade.
Ish1da must have locked himself up in a dungeon and started creating music like a mad scientist. The passion in this music tantalizes the auditory senses on so many levels. The usage of 808s gives the music a much needed boost in the bass department, which is something that can be appreciated by listeners like me because I can easily see myself cruising on a Sunday afternoon after a rainstorm with my windows down and music blasting. So much attention went into this album especially with the use of percussion and some R&B undertones that tie everything together which makes the delivery buttery smooth.
This takes me back to when listening to Redlight District and how they had that basement sound where everything was so crisp in the execution. Kansas City should be proud of how Ish represents them. I remember how I felt when I did the I Love Music review. This album is light years beyond that and there is a lot of growth in Ish's style, but I love how versatile he has become. Ish switches it up when he starts his flow so there is no redundancy in the delivery. One thing that really makes listeners enjoy an artist's music is that dynamic impact and Ish nailed it on the album.
Listening to a few tracks and I was definitely feeling Tsukuhara Bokuden ft. Scott SK Miller. The opening vocals definitely capture your attention like a Geisha trying to entice a ronin to spend the night in her room before he leaves in the morning and taking in that moment before she wakes, just remembering the moment for all times.
The second track that definitely caught my attention was Yojimbo ft. Mega Ran. It was organized carnage that was beautifully showcased the same way a master black smith forges a katana in the fire and if anyone is a fan of Yojimbo this would be the modern version of that film in lyrical form. Well done young Ish1da (Curtains close and audience works up an applause into a roaring crescendo). Geek-E gives this album a 9.5 out of 10. This was well earned by Ish1da based on his skill to go to deeper depths to pull out his full potential and go hard on the microphone.
You can hear and purchase this album below by using the player. You can follow Ish1da on Twitter @Ish1da and like him on Facebook by clicking here.
[bandcamp width=100% height=120 album=3061386589 size=large bgcol=ffffff linkcol=0687f5 tracklist=false artwork=small]