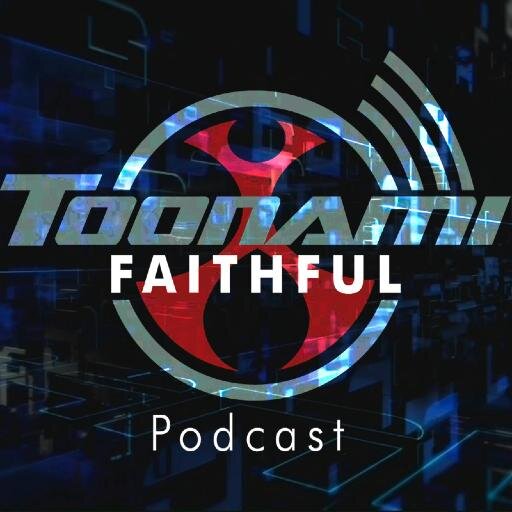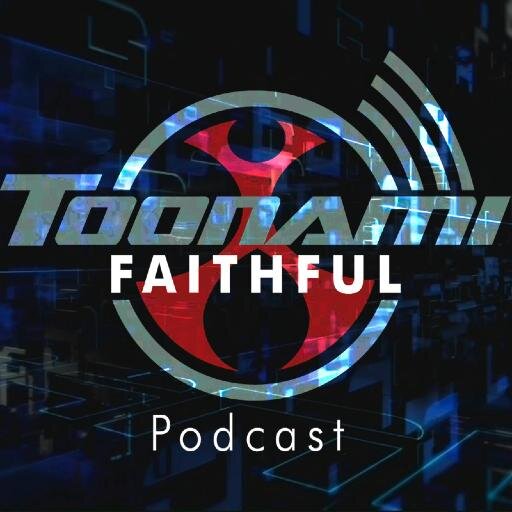 As many of you know, on the 100th episode of the Toonami Podcast, the former host, Jose Argumedo, left to pursue a career that would not allow time to continue hosting the show and it was announced that Sketch , current editor-in-chief of this site and also a member of the podcast would be taking over as host!
Due to the fact that some of you may not know who this guy is or may be wondering what his plans are for the podcast, we asked if we could do a interview with him and he kindly said yes. So here are 10 questions with the new host of the  toonami podcast,  enjoy!

1. First off, do you remember the first time you watched Toonami? And if so, what shows got you glued into watching the block?
Sketch: I did not get Cartoon Network until late in 1999, before that I had only seen a bit of Toonami at my friend's house. I distinctly remember seeing Voltron on one occasion and sometime later I saw the promotion for a Sailor Moon event. The first year I actively watched Toonami was 2000. I quickly became interested with Dragon Ball Z, Ronin Warriors and ReBoot, which I had seen in syndication, but what hooked me was Gundam Wing. Gundam Wing was entrancing to me. The characters felt so layered, and you never knew what was going to happen next. Because I was a little too young to fully appreciate Gargoyles and Batman: The Animated Series when they first broadcast, Gundam Wing was the first cartoon in which I noticed it was not clear who was good and who was evil.
From that point on I had a taste for animated sci-fi series, giant robots and stories involving global scale conflicts. Despite Gundam Wing being the show that got me hooked on Toonami I must admit that Dragon Ball Z was the first series to air before 2003 that I made a point of watching every episode. Safe to say it was the series that kept me interested in Toonami once Gundam Wing had come and gone. When Toonami moved to Saturday nights it was a lot easier to catch every episode of the shows I enjoyed. I recent years I have gone back to watch series I missed parts of and I'm glad I did because Mobile Suit Gundam is now one of my favorite series to have aired on Toonami and I barely gave it a chance back in 2001.
2. You are very well recognized in the Toonami community as being a longtime fan on the internet, even being recognized by Jason Demarco (co-creator of Toonami) before being on the podcast! How do you think Toonami's community of fans have changed since the original Cartoon Network block was cancelled to now, where it has rebuilt from the ground up as a adult aimed block on Adult Swim?
Sketch: Toonami fandom certainly has changed. It has splintered off into various small dedicated groups from back in the day when Toonami fandom was broader and at least somewhat more unified. Originally, there were a handful of dedicated websites run by passionate fans such as Jeff Harris, Tyler Loch, Cody Sifies and Nick Gibson among others. The long-standing fan sites formed the Toonami Inner Circle Alliance.
What seemed like the largest online fan community to me was the forum connected to Jeff Harris' CNX Toonami / The X Bridge which was hosted by ToonZone.net. I may be bias because Jeff's website is how I entered the Toonami online community myself but nothing came close to that community in my opinion. That was where I started talking with Jeff, Cody, Tyler and Chad Bonin as well as where I met Duelist and Mendinso among other animation fans.
When I say the fandom is less broad now, I mean to say that the block is not as widely viewed as it was during its prime. Online fandom does not seem that much smaller but it assuredly is more divided. Today, there are a lot of different kinds of Toonami fans, each with their own expectations for what Toonami should be. Just about every fan has their own definition of Toonami based on what they liked seeing on the block. I find most of the folks who constantly criticize the current Toonami have a very limited view of what Toonami was and can be. On the opposite side of the fence are fans who never question anything Toonami does and worship the ground they walk on.
I think it's more than fine if you do not like everything Toonami does, I've given Jason DeMarco a hard time myself, but always remember the Toonami crew have been at this for over a decade and do not make decisions without thoroughly weighing the pros and cons. They want to make the best block they feasibly can. There are a lot of kinds of viewers in between those spectrums including fans who are considerably less vocal. Less vocal fans, most likely make up the majority of people who actively watch the block. A lot of people either do not realize that or outright ignore it when they claim to speak for Toonami fandom as a whole.
3. Before the Toonami podcast, I understand you have had a podcast career before then. Can you talk about your past podcast's and how you have improved since then?
Sketch: A prior podcasting career? Are you referring to that pile of burning wreckage behind me? I've been dabbling in podcasting for several years now. I briefly hosted a podcast about modern cartoons called "Not Another Old Cartoon Podcast" with my good friend Don East and some kid who went by Dragonpiece. Robert Stukowski was kind enough to stream NAOCP on ToonRadio.net on a weekly basis. It was a lot of fun recording the show and I gained some valuable experience in editing audio. Unfortunately, keeping up with the weekly schedule quickly became too much for me to handle at the time and we ended the show rather abruptly. From that point on I have only produced podcasts that update very infrequently or ones which last just a handful of episodes. That was mostly due to schedule conflicts at the time or a loss of interest. One of the podcasts I most recently produced myself was the Toonami Absolution Sessions, which focused more on topical discussion than recaps or news as it came out of a response to disgruntled Toonami fans. That infrequently updated show will be ending now that I'm producing the Toonami Faithful podcast. If it was not redundant before, it certainly would be now.
I've had several guest spots on various podcasts over the years. In the early days of the Unofficial One Piece podcast, I popped in to talk about the abridged parody series I made with my best friend. Around that time some members of the popular Dragon Ball Z parody makers Team Four Star- invited me on a Toonami focused episode of their short-lived topical anime podcast. Sometime after that, Mendinso introduced me to Doctor of the SSA Anime Podcast who invited me on to a handful of episodes in order to discuss giant robots, ponies and you guessed it- Toonami. Doctor and I have a running joke that whenever I come on his show and promote something I'm working on, it always ends up dying. Clearly I can never take part in an episode of that show again. I have also been invited on to episodes of Mike Blanchard's ToonCast Beyond hosted on the Geekcast Radio Network [http://www.geekcastradio.com/category/tooncast-beyond] and hope to join that show for future episodes. I jumped at the chance to be on Zach Logan's Unofficial Toonami podcast when he was looking for volunteers and shortly after that played match-maker bringing together UTP and Toonami Faithful when UTP could no longer continue due to the busy schedules of the primary hosts.
4. How long have you been listening to the Toonami Podcast?
Sketch: Probably since episode 2 or 3 but I'm pretty sure I've listened to the first episode at some point.
5. Do you have a favorite episode of the podcast? 
Sketch: Easily episode 86 where Darrell and I got to interview Joel MacDonald. That was a riot!
6. How did you get involved with the Toonami Podcast, did you come to them or did they come to you? How was your first episode on the show like?
Sketch: They were looking for a west coast correspondent so Paradox295, who was helping out with Toonami News Twitter account at the time, introduced me to the TPF crew to fill that role. Since I was also doing the Unofficial Toonami Faithful Podcast at the time I was just moonlighting at first but that quickly changed.
My first episode of the show was also the first of a few times they interviewed George Krstic so I was thrilled to briefly speak with him after they finished the interview. I had a great time recording the other segments of that episode with Jose, Paul and Darrell. They made me feel welcome and right at home. I was eager to come back whenever I could. During the recording of that episode my laptop battery died near the sign-off, that was a bit embarrassing for a first impression but they invited me back on the show and the rest is history.
7. What type of changes are in store for the podcast as you take over as host? Should listeners expect new segments or expect things to stay the same?
Sketch: You know those other episodes I hosted and edited myself? Yeah, pretty much that. Paul, Darrell and I have some ideas for going forward and we plan to keep our listeners on their toes but you already have an idea of the kind of dynamic we'll have along with Jim, Daniel, Will and hopefully some more Chad, Zach, Steve and other previous panelists. Expect more interviews and all of our current segments to continue. I'm going to add in some Absolution Session flavor(editor's note: Check out Sketch's last Absolution Session!) which really is not that different from what we have been doing on the Faithful podcast lately. The show will be different without Jose's unique perspective but we will always strive to provide you an informative and entertaining show with a variety of opinions.
8. Has the former podcast host given you any tips on being host? What has your relationship been like with him?
Sketch: Jose offered plenty of tips on tightening up the show after I edited my first few episodes but he always conveyed more faith in me than I had in myself. I had to hit the ground running when he asked me to host the show for a few months but he was tremendously helpful and supportive. On the rare occasions we could just chat, it was great getting to know him. I consider him a good friend, I'm sad to see him leave the show but I wish him the best at following his dreams.
9. How has the response been like since being announced to host the Toonami podcast? Have you received any criticism yet?
Sketch: Resounding positive, so I guess the trolls have not gotten the news yet.
10. Finally, any last thoughts about becoming host of the podcast? Do you have a message for long time listeners of the podcast?
Sketch: Jose, Paul, Darrell, Jim, Daniel and the rest of the Toonami Faithful crew have spent two years cultivating a phenomenal show and I am honored to be handed the keys to starship. Thank you for your continued support. This is gonna be a trip.
Sketch's first episode as host begins with episode 101, which is expected to go online this week! Be sure to listen to it and each episode that follows!  Speaking of following, you can follow Sketch on Twitter @Sketch1984 and you can follow the podcast on Twitter @ToonamiPodcast!