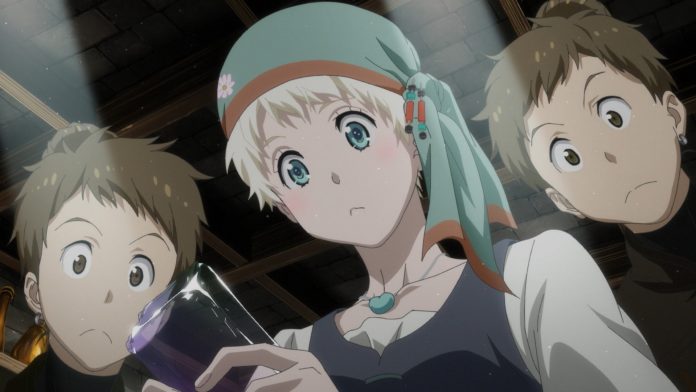 The end of 2021 was rough. Toonami was struggling to fill time slots and chose to add extra episodes of YashaHime: Princess Half-Demon and aired multiple marathons of Blade Runner: Black Lotus, but after an impromptu Cowboy Bebop marathon, 2022 was off to a promising start. In January, they quickly brought Assassination Classroom back for its second season, dug up Made in Abyss, and re-introduced their viewers to One Piece before resuming Attack on Titan and premiering their latest anime co-production: Shenmue: the Animation. They incorporated each of these shows a week or two apart and doubled up some programs to fill out the lineup. While the shows joining or rejoining Toonami might not have been to everyone's tastes, it was an exciting time with constant announcements. Toonami celebrated its 25th anniversary with a second Cosmo Samurai mini-series, the latest CGI adventure for TOM and SARA, and a new look featuring a classic Toonami vessel. They also announced new anime co-productions, including an original horror series: Housing Complex C, and two more flavors of FLCL: Grunge and Shoegaze. Once Made in Abyss aired its one-hour season finale, Toonami's favorite thief returned for dub premieres of Lupin the 3rd: Part 6. Though the anime acquisition climate was changing dramatically, Toonami looked in fair shape, yet fans have been restless with how things have progressed for the block this year. And some might wonder, why is that? Considering everything I've written, you'd think that fans would be more excited about what has transpired for the block. Unfortunately, that upswing in acquisitions did not last, and many are left wondering if Toonami can bring you the best anime available. Leaving some wondering if Toonami is having an identity crisis during this tumultuous period.
As Shenmue: the Animation and Attack on Titan approached their season finales, there was much speculation about how Toonami would fill the first hour without a hot new anime or an original series to be the headliner, but among the possibilities, I do not think anyone expected the answer would be reruns of Genndy Tartakovsky's Primal. Toonami's history of leading the block with a rerun is notorious for anyone who was around to witness when they reran Attack on Titan after the first season was a smash hit. Unsurprisingly, the viewers were not interested in rewatching the series they had just finished. Later, they attempted much the same with the well-received final season of Genndy Tartakovsky's Samurai Jack, and the results spoke for themselves. In both cases, the reruns were removed before finishing a second run leading many (like myself) to believe that reruns to start the block isn't the best idea. And with the news of Primal rerun's starting Toonami off led to some fans worried about the future of Toonami. In a strange turn of events, Primal reruns have done exceptionally well based on the old Nielsen metrics (which you can take with a grain of salt). The current lineup is not doing worse than previous iterations where two dub premieres were headlining. By the old metrics, it looks to be doing better. What looked to be a gamble has paid dividends; perhaps Adult Swim programming observed something we could not see and made the most viable play they could in the current media landscape. If so, it only seems fair to give them the benefit of the doubt during this rough patch.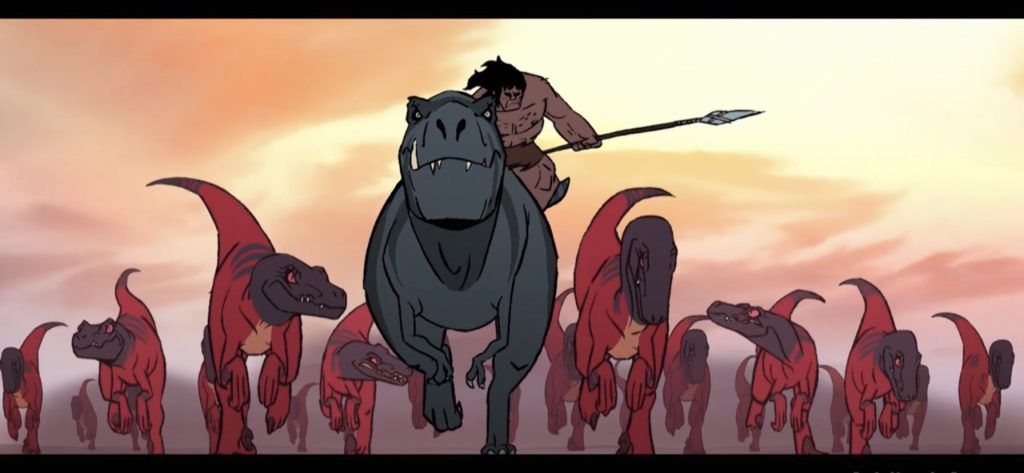 That said, it's hard to feel optimistic when looking into Toonami's ability to acquire anime from other licensors. Considering how little involvement we saw Toonami and Crunchyroll had together when they were partners (originals aside), I can't imagine how tough it has to be now for Adult Swim. Plus, there could be a hiccup for Toonami to be able to acquire a series due to their budget at the moment. Considering how many new additions the block had in the first two months of the year, it could e tight and the subsequent acquisition would have to wait until Assassination Classroom ended. Sadly, we can only speculate and remain entirely in the dark whether or not distributors will even work with Toonami in this new future (which is the more distressing feeling I can't shake at the moment). With the recent announcement that the removal of Assassination Classroom will only make way for more Naruto: Shippuden, it is all the harder to remain optimistic. They could bring in another show to replace the extra Naruto or One Piece at any time, but expecting that to happen after a week or two feels overly ambitious.
This state is somewhat uncharted territory. Aside from 2020 (when resources were limited due to a global pandemic), there hasn't been a time when Toonami struggled to maintain a supply of acquisitions. Since 2013, it has been rare for Toonami to have less than five premieres. Let me stress that is well beyond what Adult Swim Action regularly offered, even when they were airing anime six days a week and Cartoon Network Toonami had its fair share of droughts while relying primarily on reruns. The vast majority of television channels are reruns. Modern cable networks run daily marathons of a single program, andToonami limits reruns considerably compared to the rest of Adult Swim and other cable networks. I'm baffled that Toonami regularly airs block premieres until 3 a.m. when it would arguably be more sensible to broadcast reruns after 2 a.m., but they care that much about airing new episodes for most of their run-time.
As of last November, this is the first year when Adult Swim's Toonami has relied on doubling up any of their regular premieres for multiple weeks. The old argument for avoiding that was twofold: they did not want to double up shows even when they were hits because Toonami preferred to give the other slot to a different show. Plus, Adult Swim wanted shows to last as long as feasibly possible. Why burn through Naruto: Shippuden faster when it consistently draws viewers and can potentially air it for a decade without repeating an episode? The fact that they are finally doubling up indicates that the climate has changed considerably. Call me biased, but an hour of One Piece is appointment television for me. However, if it were back-to-back episodes of a show I did not like, I would be just as disappointed as other fans. I prefer Toonami lineups with a variety of programs. I am not thrilled with the lack of new acquisitions, but there may be nothing Adult Swim can do about that.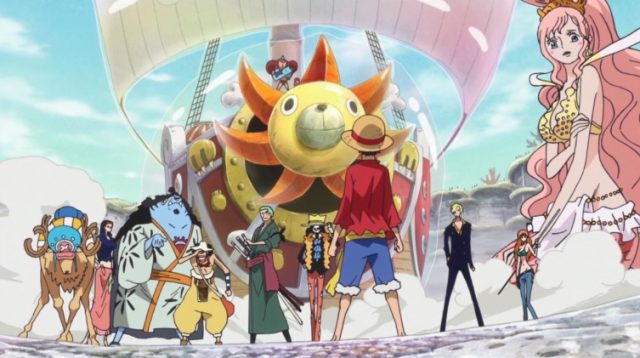 And with the changing landscape, Toonami has had to return to old friends to venture forth. It is surreal to see both Lupin the 3rd and One Piece become vital parts of the Toonami lineup when both series were previously deemed under-performers. And I wonder if the primary reason both returned was that their TV rights are controlled by Japanese companies that want those series to be on U.S. television. That loop-hole might prove beneficial when it comes to other Toonami staples such as Gundam, Dragon Ball, and possibly My Hero Academia, but fans will have to be patient (not a strong suit of ours). We can only speculate which companies still value U.S. television broadcasts over streaming which has exploded in the entertainment sphere. But suppose the relationships with TMS and Bandai Namco Pictures (previously Sunrise) remain strong. In that case, more Lupin could be the future, and we could be treated to the next Gundam TV series and other properties from them (like Birdie Wing: Girl's Golf Story!). 
But I think fans are at the point where their spirits are dampened dramatically. The acquisition options may be dwindling, stunting the mission statement Toonami has had for over 20 years. It's been discussed at length about Toonami being a driving point on bringing animation fans the best action cartoons on the planet, and due to how the landscape has changed, that isn't happening. And it forces Toonami to change with it, and it's disheartening. Anime fans wanted to see big-name series like Demon Slayer's second season or Spy x Family find their way to the block. Or maybe Toonami could grab an under-the-radar hit like Ushio and Tora. Ideally, they would air the hottest new anime series and the best-hidden gems on the block alongside original anime co-productions and some action animation from countries other than Japan to return to the form we all remember. But for now, Toonami will have to rely on their own series for the first time in their existence. This situation isn't the worst thing, but due to the time in between, it can create many lulls that fans are experiencing at the moment. At least Adult Swim is being proactive on that front which does give us a roadmap going forward.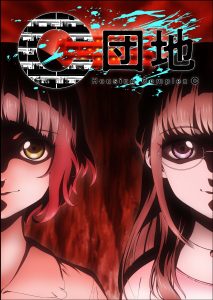 Toonami and Warner Bros. Discovery are going all-in on original anime co-productions. The current head of Adult Swim (Michael Ouweleen) spoke about the block's current direction that should make Toonami fans feel at ease. "Toonami helped introduce anime to a U.S. audience 25 years ago and is creating new, dynamic originals for the next generation of anime fans. These two series build on the legacy of those recent originals such as Fena: Pirate Princess, Blade Runner: Black Lotus, Shenmue the Animation, with Uzumaki and Housing Complex C, premiering later this year." Ouweleen could've easily not said a word about Toonami, especially considering how low fan morale has become. But he mentioned it, praised its past accomplishments, and hopes to continue this lasting legacy that means so much for fans. It is clear that after selling off Crunchyroll, Warner Bros. Discovery has not moved away from anime at all and wants to continue making their own. Instead, they have doubled down to ensure they maintain a piece of that growing global market, and Toonami remains an integral part of that strategy and the beneficiary of all this hard work. There's a plan to keep things trucking along despite what some fans may feel due to the current look of the block. Toonami received an ad on TBS during top-rated programs like All Elite Wrestling, American Dad, and Young Sheldon. This recognition is a first and showcases how Warner Bros. Discovery values what they have with Toonami and what they can do. 
However, it is also true that everything currently being produced for Toonami could pivot to HBO Max and will eventually stream on that service. Toonami will probably stay on the air for as long as Adult Swim does, but living on as a subsection on HBO Max wouldn't be the worst way to adapt to the changing media landscape. But I'd rather worry about something like that when there's more concrete news on a major move like that.
There's exclusive stuff coming down the pipe later this year, but for now, the Toonami crew is doing their best to maintain five block premieres. There is no telling when the acquisition situation could get better (or if it will), so it is up to you to decide whether or not a regular supply of original co-productions, Lupin, One Piece, and Naruto is enough to keep you watching. If you feel there's nothing for you, then it is okay to tune out. You can always come back. It is challenging to keep the faith when Toonami seems increasingly irrelevant to your interests but if you have the patience, give it time. It is always darkest just before dawn.
Andrew "Sketch" Hingson is the COO of Toonamifaithful.com. Feel free to follow Sketch on Twitter @Sketch1984. 
Don't forget to listen to the Toonami Faithful Podcast! The best place to stay up to date on all things Toonami, and hear the best commentary about the block around!