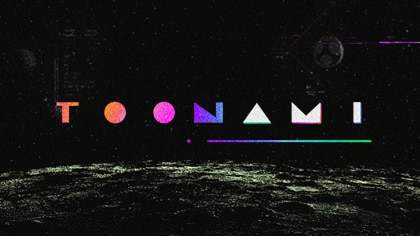 Rumors and news are nothing new for Toonami, as fans are witnessing uncertain times for our beloved block since a massive merger where Warner Bros. Discovery became the parent company of Adult Swim and Toonami. So naturally, fans are worried about the fate of Toonami, considering how many animation projects have been written off, erased, you name it. These concerns have flooded the Toonami-sphere of things, primarily due to the lack of funds to continue licensing anime to air on the block beyond titles like One Piece, Naruto Shippuden, and Yashahime: Princess Half-Demon. So naturally, many will begin to worry or, at worse, panic.
However, recently this past week, a small dose of hope hit fans in the form of an article from the publication GameRant. In it, they spoke with a representative at Warner Bros. Discover, stating there aren't any plans or desire to cancel the best block to catch action cartoons. However, considering the timing of it, we wanted to confirm the information ourselves, especially with Jason DeMarco speaking about how he wasn't contacted for the article in question. With a lot of movement we wanted to be prudent on our own to see if there was anything out of context or lacking. It left us with questions (for lack of a better word). And considering how false rumors can gain traction (like that One Piece debacle released a few years ago), we wanted to check in ourselves to make sure fans wouldn't be blindsided with anything involving the block. After all, it is the internet.
Wasn't me who "reached out" but good to hear! 😂 https://t.co/15zmz8cl3Z

— SPIRAL CURSE DEMARCO (@Clarknova1) August 28, 2022
Thankfully, we are happy to report that we finally reached Adult Swim, who could confirm what was stated in the GameRant report, that Toonami will not be impacted by the current restructuring. This shouldn't be surprising, considering how Toonami has continued to be mentioned by executives at Warner Bros. Discovery as a focal point to continue bringing excellent content to viewers. Including their original animation project, Housing Complex C, set to debut this October! And that's just one of many more original series that are coming Toonami's way! So while some will be skeptical of news items like this, it's nice to have more evidence that Toonami will be around. We are grateful to be able to confirm this fantastic news and hope that this can ease the worry of fans who might have been sucked in the negative doomsday talk that always arises from tumultuous times.
Don't forget to check out the Toonami Faithful Podcast, the best place to stay up to date on all things Toonami as well as hearing the best commentary about the block you won't find anywhere else!