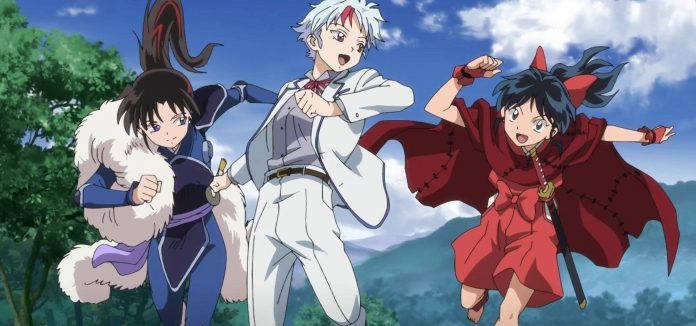 Fans have patiently waited for an update on Toonami's schedule in the coming weeks, as two series are set to end in February. Yashahime: Princess Half-Demon and Made in Abyss have hour-long episodes to complete their respective seasons, forcing the block to get creative with their broadcast. And now we have those answers on what to expect for the first two weekends of the following month, with the block doubling up on two nights to send off Yashahime: Princess Half-Demon and Made in Abyss in style.
On Feb. 4, the final episode of Yashahime: Princess Half-Demon will take over the 1 o'clock hour giving One Piece a break on that day. Besides that change, the schedule stays mostly the same, with My Hero Academia and Made in Abyss leading things off at midnight. Some fans are definitely puzzled by this move and wonder why Toonami couldn't let Primal take some time off, considering it's a rerun, but it's only a change that will happen for that date as the Straw Hats return the following Saturday.
For Feb. 11, Made in Abyss will get the hour-long treatment (like it did for its first season) and take over from 12:30 a.m. to 1:30 a.m. This schedule means there is yet to be a replacement for Yashahime: Princess Half-Demon, as many await what will be in store for fans in the future. The rest of the schedule of One Piece, Naruto Shippuden, and Primal finishing the broadcast.
Now comes to fun part for Toonami fans, where the wish list of many are posted on Twitter in hopes that either enough support will make it happen or that a series everyone wants will make it on the iconic block. They'll have to have something soon because losing two shows at the same time with nothing in reserve is not a move fans want to see (or anything like that happening again). But it's important to practice patience and wait for official word from Toonami or the best place to get all of your Toonami news at Toonami Faithful!
What do you think about Toonami's latest schedule announcement and what series do you think will be on the block? Tell us on our social media pages or in the comment section below.
Don't forget to listen to the Toonami Faithful Podcast, the best podcast to stay up to date on all Toonami news and the place to hear the best commentary about the block you won't find anywhere else!