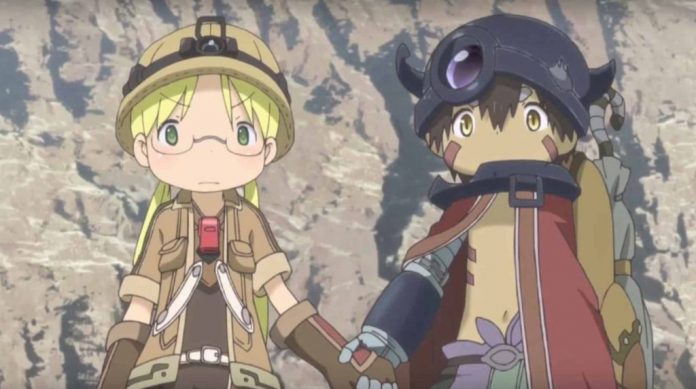 Fans have been wondering what Toonami would look like once we enter the month of November, and the block finally announced its new lineup. Many changes are coming Toonami's way, and thankfully Toonami Faithful is here to break it all down to ensure fans are up to speed on what to expect and what they'll need to check out before the lineup takes shape.
Let's begin with the elephant in the room that had many fans rushing to Jason DeMarco to clarify. No, that is not a typo. Starting Nov. 5, the fifth season of My Hero Academia will be kicking off Toonami. And while I understand not wanting a rerun to begin the block, it isn't a move that hasn't happened before. Most recently, Primal's first season led off Toonami and was doing fine with the audience despite being available. Sadly, My Hero Academia wishes it could be viewed in the same breath as Primal, but I don't begrudge Toonami for using this series as a pinch-hit lead-off spot while they work on getting new series to broadcast. Something that DeMarco did hint at in a tweet talking about another issue that Toonami fans had with the recent lineup news.
Following My Hero Academia, the second season of Made in Abyss will join the block as fans continue their descent with Riko, Reg, and Nanachi! But some knowledgeable fans noted that the franchise's third film is something everyone needs to see to understand the second season. This information led to some raging against the decision to air it since some required viewing would be lost (something that has happened with Sword Art Online). Toonami attempted to air the film but could not get the rights to broadcast it. We encourage our fans and readers to check out that film before Nov. 5 to understand how things progressed to the second season. You can watch the film on both HIDIVE and Hulu, giving fans some homework before we are in November.
The rest of the schedule will look like this on Nov. 5:
12 a.m. My Hero Academia (Season 5)
12:30 a.m. Made in Abyss (Season 2)
1 a.m. Yashahime: Princess Half-Demon
1:30 a.m. One Piece
2 a.m. Naruto Shippuden
2:30 a.m. Primal
Another interesting change is that the One Piece hour and Naruto Shippuden hour are gone in this latest announcement. While some are probably pleased that the long-running shōnen won't dominate the block, it is saddening that fans won't be able to move at a crisp pace for One Piece anymore. It has been excellent and made the series feel like it's moving along better than it would feel to play one weekly episode.
Plus, Toonami might have relinquished the 3 a.m. hour. For Daylight Savings Time, the block will fill that extra 2 a.m. hour with Primal, but it appears that Toonami will now conclude at 3 a.m. This isn't the first time that Toonami condenses, as the overall length varies from time to time. But it certainly isn't the best thing to see, considering how content-deprived they are with how much the landscape has changed. Hopefully, more originals can show up to reclaim some of those lost hours (and not get taken away), and this shorter block can help save some money for newer series to find their way to Toonami.
And that are all the changes fans should have noticed with this latest announcement. There is a lot to take in, and there are some issues fans have (as with any Toonami news). We can appreciate that rerunning My Hero Academia isn't the ideal situation, but the block did bring in a new series, continuing one that many enjoyed. Hopefully, you'll be able to watch the third Made in Abyss film for homework and possibly sleep a bit earlier, with the block wrapping up at 3 a.m. Nothing will ever have a perfect acceptance rate, but at least it isn't entirely nothing. If any more information comes out, stick with Toonami Faithful to stay up to date.
How do you feel about the November schedule Toonami announced? Are you ready to see the second season of Made in Abyss? And what could be on the horizon that DeMarco hinted at? Tell us in the comment section below or on our social media pages!
Don't forget to listen to the Toonami Faithful Podcast, the best podcast to stay up to date on all things Toonami, and hear the best commentary about the block you won't find anywhere else!