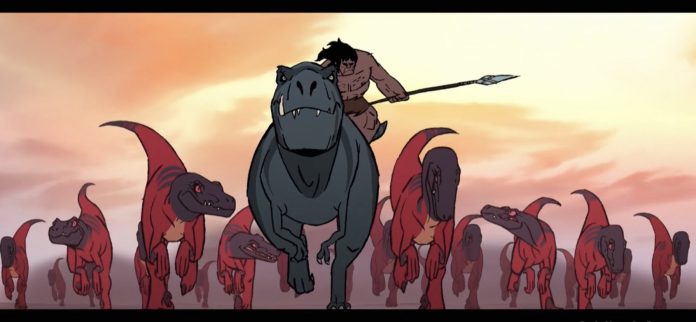 Since Primal's arrival to Toonami, many were curious if the anticipated second season would find its way on the block. While it has been announced that the series will premiere on Adult Swim proper, it was only a matter before the new episodes found a home on the block. Those questions have been answered, and we now have an exact date when more Primal will debut on Toonami!
Toonami announced on their Facebook page that on July 23, at midnight, Primal's second season will encore on the block just three days after it debuts. Thus, it isn't the long wait some might have thought it would have been for the new season to run on Toonami. It's fascinating since our COO, Andrew "Sketch" Hingson, has kept track of the Nielsen ratings for Primal reruns, which have done remarkably well considering how reruns leading the block have done before. It could be that Adult Swim is hoping that this result can stay the same with more episodes on the horizon, and it is nice that the wait won't be that long.
Interestingly enough, Toonami's Facebook page showed Primal would hold the entire midnight hour on July 23 to encore both episodes 11 and 12. To make space Naruto Shippuden will return to only airing a single episode that night, with Lupin the Third Part Six and the One Piece hour airing 30 minutes later. Those were the only changes made with the new lineup announcement. However, that will have to change at some point unless they plan to repeat the same episode. We don't want to get any hopes up, but it leads some to wonder what they will do with the second showing of Primal Season Two. 
How do you feel about the short wait for Primal's second season to air on Toonami? Curious on what they will do with the 12:30 a.m. timeslot? Fee free to tell us on our social media pages or in the comment section below.
Don't forget to listen to the Toonami Faithful Podcast, the best podcast to stay up to date on the block and hear the best commentary you won't find anywhere else!