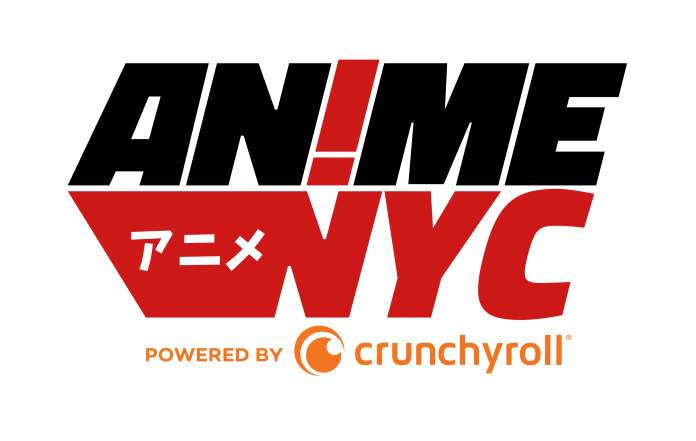 This weekend Toonami Faithful had the joy and pleasure of attending Anime NYC 2022, powered by Crunchyroll. It's a steadily growing anime convention that's been around for about five years, although it took a break during the pandemic's peak. This year marked its 4th iteration, again held at the Jacob K. Javits Convention Center in Hudson Yards. It once again was held using only about 50% of the center's capacity, as opposed to New York ComicCon, which opted to lease the entire venue. Unlike last year, this year's event saw scattered improvements, like better line management and panel rooms being assigned more carefully to match their projected attendance rate. Badge sales were also capped to prevent the significant congestion and health safety issues that plagued last year's event. So were these improvements enough to satisfy the needs of attendees, and how much would we recommend going to the convention?
Among my biggest gripes with last year's mismanagement was the inconsistency in adhering to the mask policy. This year's Anime NYC could have been more consistent, with signs everywhere reminding everyone to wear their mask, but no one actively enforced it except for the scattered con staff standing around giving some to those who wanted them. The result was a lot of people who didn't care. This weekend, however, even though there weren't people being escorted or sternly reminded to mask up, a much bigger majority agreed to do the responsible thing. This led to my experience of feeling like I was somewhere people cared about, which felt nice. Every panel room I went to had sectioned-off seats for ADA adherence, and moderators/event staff were everywhere if you ever needed a question answered. This year, instead of booking every (or 80%) room for panels back to back, about 50% were left empty to be used as queue space to allow fewer people to wait outside the room and cluster in hallways. Several panels, which were projected to have many attendees, were also turned into ticketed/RSVP events that needed to be won by lottery.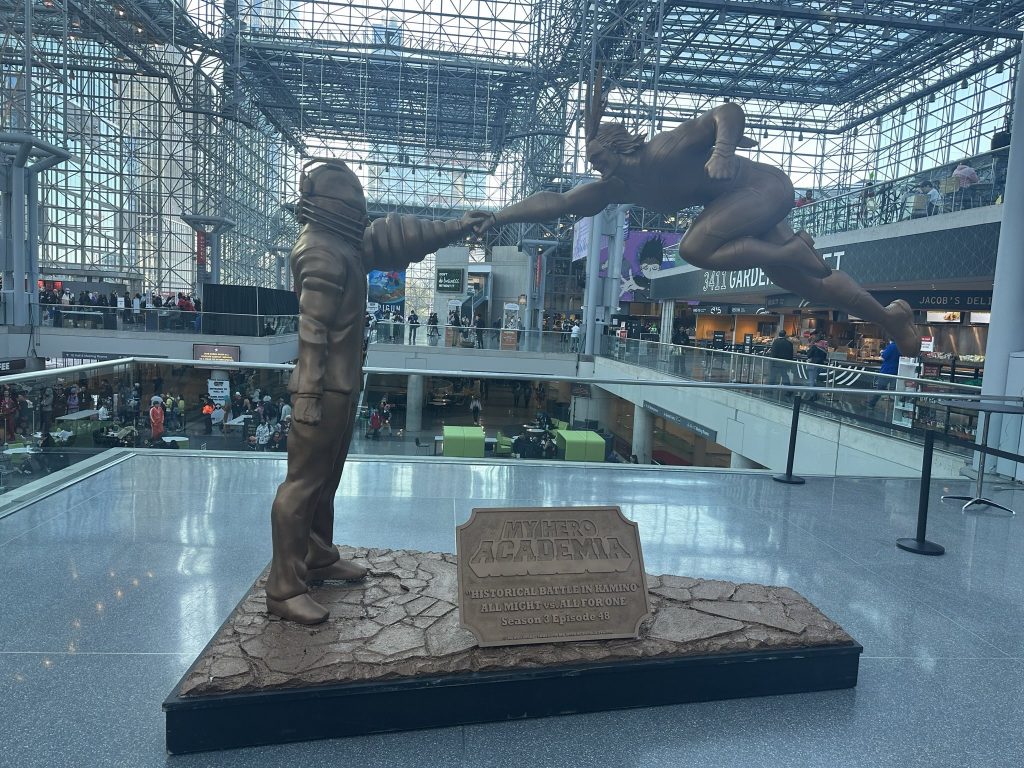 The lottery system itself was, unfortunately, inconsistent. It happened due to individual panel reservations being impossible after the servers crashed. So the solution was to make the selection randomized. If you were Press, Professional, or Exhibitor, you also had a random chance of getting selected for something you potentially wanted to go to–unless you knew who to email for access/permission. I was fortunate and "won" several tickets every day of the event. But this also meant that when it was time for me to "queue up" for my panel entry, some event staff would opt not to scan my QR code "ticket" once they saw my press badge. It felt like I had put in effort for something that didn't matter in the long run. However, some panels I did get scanned in for were baffling compared to what I didn't get checked for (I still have questions). This is a personal gripe because I've now been attending conventions as a fan and for a job. While this year is a considerable improvement from last year's, it still feels like this convention grossly underestimates how many people live in or come to NYC. You'll always have tons of people, and it's only suitable to hammer down some consistent rules and flowcharts to ensure that your event staff will know what to do when different situations present themselves.
The proverbial elephant in the room was the Main Stage event: Kodansha USA Presents Hajime Isayama held on Saturday afternoon. The event presumably crashed the reservation system within an hour of launching, forcing the organizers to opt for a lottery system instead. And if I'm brutally honest, the event should have been streamed, either to TVs inside the venue–since the area outside the Main Stage has plenty–or at least online. The following two panels that took place in the exact location immediately after were held by Aniplex and streamed online for both international and Japanese audiences. We saw that the panel was being recorded, so we knew the capability was there. But there must have been some issue with licensors, Isayama-san himself, or the showrunners that prevented that from happening. My only hope is that this is considered for future events where a massively popular guest is invited to this convention again. I was lucky enough to get in, and I got plenty of notes, which you can expect a more detailed write-up of the event later. I only wish more people could share in the energy and positivity of the event. We [manga readers] are all aware of the controversy and ensuing online discourse regarding the ending. Isayama-san revealed to us at ANYC that he was feeling unsure of himself, in a rut, like he might have disappointed too many fans. However, his experience doing autographs the day before this panel quelled the anxiety in his heart. He was left with nothing but gratitude and appreciation for his fans after being able to greet so many thankful fans and be reassured that people loved him and his story. It culminated in an emotional conversation where Sensei choked back a few tears, and the crowd erupted into a dissonant symphony of reassurance–with the crowd chanting "Thank you," "We love you!" and "Arigatou!" amidst cheers and clapping. If you were in that room, you could feel the love gush from the audience seats all the way to the stage and into Isayama-san's smile.
Moving things back a bit, all of the other main/heavily advertised events proceeded smoothly, to my knowledge. I saw Friday's Trigun: Stampede premiere hosted by Crunchyroll and Studio Orange (spoilers: it was good). Saturday's Kaguya-sama Love Is War Movie sneak peek (spoilers: it was also good), and attended a bevy of industry panels. For the ones I did not participate in, I had friends who let me know how they went. From both Studio Trigger panels–where Sushio drew an Ewok from Star Wars from an Among Us crewmate–and Dark Horse's Industry Panel (We're finally getting Shin'ichi Sakamoto's Innocent manga!) Tons of side events were also sprinkled in, such as mahjong and various TCG tournaments, the Gunpla Expo USA's Guinness World Record attempt, Hololive Idol fan greetings, and the classic AMV Contest, among tons of others. I think the focus on community-driven events felt more robust this year, perhaps to counter the weakened presence of vendors in the Exhibit Hall. It was hard to find vendors selling actual manga and anime outside of several license-holding publishers with an ingrained aura in the community. It may have been challenging for a casual fan to find a more general seller with cheaper DVDs or used manga. There were tons of merch and apparel, though, which I think is a show of the times changing. From my bubble looking outwards, most newer fans seem to stream their content instead of owning it and prefer buying physical merchandise to display their favorites. The good news, though, is that vendors who are selling anime and manga seem to be doing just fine! My friend at Yen Press told me they brought way more books to sell than they brought to NYCC, and they still sold out by the final day! It speaks volumes about how healthy the market is.
Here are my impressions of the events I ended up attending, in order:
The Beginning After The End (Tapas): Creator TurtleMe Reveal: Very laid-back and enjoyable, for technically being an industry panel that also required lottery reservations. I've been reading this webcomic since the pandemic lockdown, and we got some great insight into the author's life and work process.
DENPA / KUMA Licensing Panel: Among the most chill in energy. Ed Chavez and his crew of 3 people are one of the smallest publishers in the business. Yet they license and print books like Kaiji: Gambling Apocalypse, Today's Menu for the Emiya Family (a Fate/ series property), and soon March Comes In Like A Lion. Their KUMA imprint is also doing the world some good by bringing more BL titles to print.
TRIGUN STAMPEDE Special Panel in New York: Hype and LOVE AND PEACE incarnate. Crunchyroll's Tim Lyu presented alongside Yoshihiro Watanabe, Kiyotaka Waki (Producers at Orange), and Katsuhiro Takei (Producer at Toho) a new PV and more insight + production materials that helped make Trigun: Stampede. This panel was also streamed to Japan and required a lottery entry.
Crunchyroll Presents: New Simulcast Premieres Round #1: Three new simulcast series for January were given early premieres, including The Reincarnation of the Strongest Exorcist in Another World (it was okay/10), The Tale of Outcasts (my favorite of the three), and The Iceblade Sorcerer Shall Rule the World (pretty entertaining, actually!)
HIDIVE Industry Panel: We all know monopolies are bad, so I'm glad HIDIVE is still kicking to keep some friendly competition in the western anime industry. Standout license announcements were Oshi no Ko and Kubo Won't Let Me Be Invisible, both manga titles published by Shonen Jump's parent company Shueisha, in Young Jump and Jump+, respectively. They will also be streaming the new Lupin III prequel, Lupin ZERO.
Yen Press Industry Panel: The only publisher I can trust to publish more Light Novels besides J-Novel Club. They had the largest number of new licensed titles, totaling over 20. They also gave us new print announcements, including more Korean manhwa for their Ize Press imprint (everyone needs to read A Business Proposal!), a new deluxe edition of their A Certain Magical Index novels, and a sketch collection called Scribbles by beloved mangaka Kaoru Mori (Emma: A Victorian Romance, A Bride's Story).
Kodansha USA Presents: Hajime Isayama: If you could get in, you likely had a great time. No matter how you feel about Attack on Titan, seeing any creator in person humanizes them and adds countless layers to recontextualize anyone's experience with the content they read. Hearing more about Isayama's life and work balance as he toiled on the series opened my eyes to what it was like for him to break into this industry as a new person who happened to break into success. Very eye-opening.
Kaguya-sama: Love Is War – The First Kiss That Never Ends – World Premiere Preview Screening: A mouthful of a title but a heartfelt experience. This panel had Aoi Koga (CV: Kaguya Shinomiya), Yuichiro Kikuchi (Aniplex Producer), and Tatsuya Ishikawa (A-1 Pictures Producer) give a detailed history and behind the scenes of their work on the wildly successful high school romantic comedy. You can watch the panel here.
J-Novel Club Announcements Panel: the industry panel for my current favorite publisher. We got light novels, manga, and, biggest of all, partnership announcements. They will be teaming up with audiobook giants like RB Media and Podium Audio, meaning you can expect more of their content in audiobook form and on platforms like Audible. Besides that, they also have an exclusive contract with a new company named DRECOM Media, which will focus on making a new pipeline for Light Novels, Manga, Anime, and Webtoons. Their first title to reach international audiences will be Blade&Bastard, written by Goblin Slayer author Kumo Kagyu in the Wizardry tabletop RPG world and illustrated by Overlord's LN artist, so-bin.
Azuki: Your Digital Manga Cafe Industry Panel: Azuki is a digital manga publisher that offers manga internationally through a subscription service to their app. Matt Haasch, the founder of Star Fruit Books, joined them, and announced their acquisition of more indie titles. Such as Doomsday Cleaning by Zaki; a robot vacuum that cleans a post-apocalyptic world with pig lifeforms; Tribals -Remaster- by Yuki Yogo; a yakuza killing schoolgirl hitman from the creators of Ninja Slayer's manga; and Toki by Tatsuya Ihara; a historical account of a midwife in Japan who lost her livelihood after WWII brought American-style hospitals to the country. The sheer variety and amount of manga available on their service are well worth the $5 price tag.
Comikey Industry Panel: Comikey is another digital manga service, except they translate and publish titles in-house, similar to Denpa. Of particular note is that they publish not only manga, but also manhwa and manhua in webtoon format. Their price model uses individual chapter unlocks, comparable to comic apps like Tapas, Tappytoon, and Webtoon. At the con, they announced a new partnership with D&C Webtoon, the original publisher of the international hit Solo Leveling. This will likely allow Comikey to stay on the cutting edge of snagging more potentially successful comics before other licensors can bid for them, similar to VIZ's relationship with Shueisha and Yen Press + J-Novel's relationship with Kadokawa. They have also licensed 100+ new manga titles from Square Enix, not included in the latter's original platform Manga Up.
What's New Kodansha USA?: New Licenses Announced!: Probably my favorite set of announcements, if only for the equally wide variety also displayed by Azuki. There were tons of print announcements, including Origin by the acclaimed artist of Shonen Jump's Dr. Stone, Boichi; a new premium 3-in-1 hardcover of Vinland Saga, a Witch Hat Atelier cooking spinoff, and plenty of shojo, josei, and BL titles. Variety is indeed the spice of life, and it's heartwarming to see that it's not just action-adventure titles aimed at boys getting attention from manga publishers.
Unfortunately, I didn't make it to Sunday's BLEACH: Thousand-Year Blood War With Ichigo, Rukia & Uryu!, or Orange Presents: Studio Panel in New York panels. There was also a scheduled Sunday panel called Defending Manga that had to be canceled due to the sickness of some hosts. That night, I had a recording with Manga Machinations to discuss volumes 7-9 of Chainsaw Man and my experience at the convention. I had to get out early, knowing the trains had been heavily delayed the entire weekend. Thankfully, if you're curious about how it went, the podcast episode is already out! This convention weekend was one of the most fulfilling I've had in my entire time as an anime fan. In terms of industry scope and growth, fans have gotten tons to "eat" in terms of content to experience and look forward to consuming. Even with the hiccups in planning, Anime New York City is doing a decent job through its growing pains. Next year is looking to be a smoother experience, as we've confirmed that they are finally expanding their lease to include the entire Javits Center and more of the surrounding area to accommodate the growing crowd demand. I hope to see more of you there next year!
Marion is a staff writer at Toonami Faithful. Feel free to follow them on Twitter. All of their other writing and podcasting projects can be found here as well.
Don't forget to listen to the Toonami Faithful Podcast, the best podcast to stay up to date on all things Toonami, and hear the best commentary you won't find anywhere else!