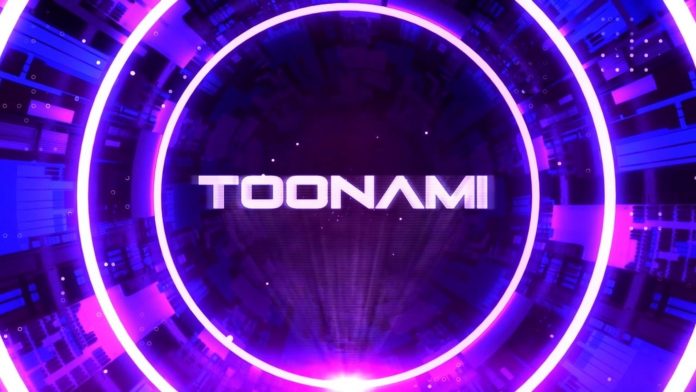 Several years ago, I made a Christmas post that contained (as of that time) all of the available Toonami OSTs and other music. A few updates slipped by me, and I felt to rewrap that gift in a news article to share with every fan of the block.
Huge thanks to @Swimpedia for having kept Warm & Scratchy 2 and 5 "warm," as I never realized those got released at any point, and the Blade Runner Megamix and Memento Mixes. Much of this is reused information from my previous post with updated listings for the now found albums.
Here's a Dropbox link with everything in a folder: https://www.dropbox.com/sh/nrxj13nza7asknn/AAD5mK6ayMiOq2OkY1nvOcdma?dl=0
I'm not sure how long I'll hold this, but if you want the albums you can always reach out and/or search the internet if you want the albums. The archive has some, while fan wikis have others!
Toonami OSTs:
Deep Space Bass: This was the first Toonami music album. It was created by Joe Boyd Vergil (JBV) and uses an extensive collection of various intros, outros, and promo material from 1999 to 2002. Originally released as a CD, it didn't fare well in terms of sales, but with this being the best of the first Toonami run, I wanted to make sure everyone could enjoy the works of JBV. Sadly this CD was never released in any digital form and is no longer in print.
Blackhole Megamix: This mix album was supposed to be the follow-up to Deep Space Bass, but due to the lack of sales, it was leaked to the Toonami Digital Arsenal and released for free to the public.
Supernova Megamix: On Christmas 2012, this mix album was released in response to a challenge from the Toonami Tumblr to get the official page to 3500 followers. Plus, get every show on Dec. 22 to trend on Twitter. Created by Skull Island (Jason DeMarco and Brent Busby), this was the first OST to be released in quite some time.
IGPX: Ichi Megamix: The IGPX: Ichi Megamix was released the following year. It was comprised of music and outtakes from IGPX and named after the mechanic of Team Satomi. Released under the Skull Island name, the cover was created in a contest that ran before being available to the public. It had two as part of the mix, the front by Todd Jensen and the back by Cody Silfies. Both covers are interspersed in the tracks, so you will see both during your listen.
Intruder II OST/EP: Released Dec. 20, 2015, this EP contains all the music from the Intruder II Total Immersion Event.
Attics and Inventory Pt 2: Released on Christmas, 2015, this is the only Toonami related music album that is still available today. This collection was comprised of music created by Chris Devoe and is available to download at Adult Swim's website (alongside all the other music they have released over the years).
Intruder 3 OST/EP: Released Nov. 28, 2016, this EP contains all the music from the Intruder III Total Immersion Event.
Countdown EP – Released again on Christmas, this 2017 EP contained all the music from the Countdown event.
The Forge Soundtrack – Another holiday release in 2019, this OST had all the music from The Forge event.
DJ Clarknova:
While several albums were directly related to Toonami music, the creator of the block has also dabbled in music himself. Releasing these under the name DJ Clarknova, all the albums were named "Warm & Scratchy" on the Toonami Tumblr page. Fans have only received the three of these albums originally so far out of a known eight or nine, but volumes two and four had eluded many until recently when Swimpedia mentioned they had them. I don't remember those ever being announced, but I'm finally glad to complete this collection! I always enjoyed Jason's personal material cause it was more experimental.
Below I have linked three of the five "Warm & Scratchy" mixtapes below. However, if you check the Dropbox link or the tweet from Swimpedia, you can find those there. To my knowledge there never was a announcement posting on Twitter or Facebook in regards to these two.
Skull Island also released a separate album titled "The New Package" on Dec. 12, 2012, before the Supernova Megamix was released. While it was made in 2009, it's comprised of 50 tracks totaling one hour, with Jason making the beats and sounds and Brent mixing it all. A note with this album is that there are no names for the tracks originally, just a track order.
The ones I didn't know about:
Blade Runner Megamix: Given that Jason has always been a HUGE fan of the Blade Runner series, a megamix doesn't surprise me. Released in 1999 (at least according to the Internet Archive), this two-disc album showcases a return to the stellar music of the Blade Runner universe.
Memento Mix: This one, I had zero clue this existed alongside the Blade Runner Megamix. I assume it's related to the movie, and in a similar vein, it's a mix of beats from the film and his stuff.
I hope you enjoy all of the songs as much as I have, and glad Toonami Faithful is able to bring more attention to one of the biggest aspects from the block, its music. If any more information is given to find the last few albums, I'll make sure to update where in another article.
Colt Buhr keeps track of the ratings data for Toonami Faithful. Feel free to follow Colt on Twitter @AmbientVirus.
Don't forget to listen to the Toonami Faithful Podcast!